Soundworld Experiments 1: morphing a standard Buddha Machine II into a spectacular circuit-bent Steampunk version.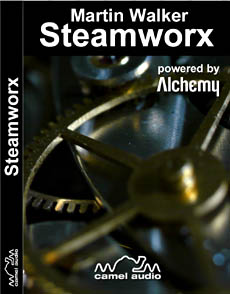 Steamworx Sound Library
Camel Audio release Martin's 'Steamworx' sound library - a cinematic netherworld featuring keyboard instruments made from clocks, drum kits built with steam-powered machines, fog-shrouded soundscapes and gothic choirs.
"Camel Audio and Martin Walker have created an incredibly beautiful, incredibly useable library that is a go-to source for inspiration ... I can't find a single fault in this library. This is a first."
audioMIDI, 6/2011
"Steamworx is a far and away place of dreams and odd science. Hats off to Martin Walker for this very innovative set ... This expansion is highly recommended."
Wusik Magazine, 7/2011
PlugINdex Interview: Martin Walker
PlugINdex interview Martin about his 'Steamworx' sound library
---
Martin chairs the Music Industry Panel at the A2D Music Expo 2011
---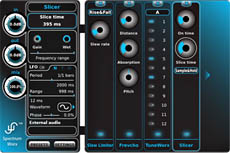 Gamma Shift Sound Library
Little Endian release Martin's 'Gamma Shift' spectral domain sound library
"SpectrumWorx has been my favourite secret weapon for some time now – I love its extreme sonic transformations. If you're searching for new sounds, it doesn't come much better than this!."
Martin Walker
---
Apr 2010 Camel Audio releases Cinematic soundblank featuring MW sounds
"The overall quality of presets is outstanding... Highlights for me are Luftrum's stunning pads and pretty much everything by Martin Walker, who consistently delivers amazing, highly cinematic sounds."
rekkerd.org